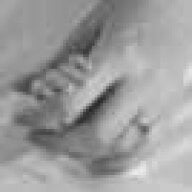 Joined

Feb 20, 2003
Messages

2,573
I have seen a few posts with questions about where to buy quality pearls online, so I thought I'd share my experience with American Pearl.
In early 2005, I began thinking about buying a pearl necklace. A friend had recently purchased a strand at a high end local jeweler, so I was familiar with their prices, as well as the prices at Tiffany's. I began doing research online to learn more about pearls, and discovered the American Pearl website. The prices were much lower than what I had seen locally, but I was skeptical about making such a purchase online. I also was not sure what diameter or color of pearls or length of strand to buy. I was considering the 51" strand with the mystery connectors for the versatility it would offer, but worried the connectors might be visible. Since I had a business trip to NYC planned for April, I called the store to see if I could make an appointment to see the merchandise in person. I was both surprised and delighted when my husband and I arrived at the store and discovered one of the owners would be assisting us with our purchase.
Eddie was very patient and explained to us about the different sizes, colors and qualities available, and allowed me to try on several necklaces so I could decide on length of strand and diameter of pearls. I ended up choosing the 51", 7x7.5mm, AAA, white Akoya with rose overtones. The 51" strand is normally comprised of two 8" (for 2 bracelets or a 16" strand) + one 17" + one 18" sections. I have very small wrists and needed 7" bracelets rather than 8." They accommodated this by splitting the 17" strand into two 7" and one 3" sections. I highly recommend this strategy for anyone, even if they do not need the smaller bracelets, because the extra small strands provide even more versatility than the 51" normally gives. (One of my favorite combinations is an 18" and 19" (8+8+3) double matinee with a 7" double bracelet.)
I also wanted white gold dangle pearl earrings to go with the necklace. Since I could not find exactly what I wanted in AP's collection of Akoya earrings, they allowed me to substitute Akoya pearls in an earring style that usually is sold with freshwater pearls. Eddie also helped me choose a black Tahitian pearl pendant and earrings for a gift for my mother. (She was thrilled with them.) I think we were in the store for nearly 2 hours making all our selections, and Eddie was very patient and helpful.
I adore my pearl necklace and have worn it to work in various combinations at least twice per week for the past year. Although I love my dangly pearl earrings, I recently decided I would also like a simple pair of stud earrings to go with the necklace. I was not sure whether I wanted 7mm or 8mm studs. I called the store to ask whether it would be possible to get 7.5mm studs, even though they are not advertised on the website, and the woman I spoke with assured me it would be no problem.
My earrings arrived a few days after I called, and once again I was thrilled with the product. AP's quality, prices, and customer service are all superb, and I am sure I will be back again for future purchases.
Here are a few pics. It is so hard to photgraph the pearls -- they have such a fabulous luster in person. This is the 18" and 19" combo: