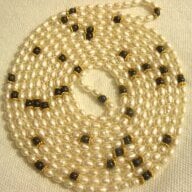 Joined

Oct 10, 2006
Messages

390
For those of us in love with pearls, here is an fabulous chance to add to our collections! The Pearl Outlet is owned by the brother of the gentleman that owns Pearl Paradise so he knows his stuff. And the sale items are gorgeous!
Check out the bargains at
the pearloutlet dot com / spring09 blowout dot htm
Of course you need to remove any spaces. And I apolgize that I don''t know how to create a link so if I''ve violated any forum policies regarding posting address sites, I apologize. Moderators please feel free to delete this message.
Happy shopping!
Julie