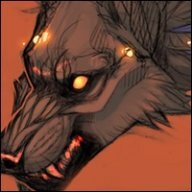 Joined

Apr 1, 2016
Messages

56
So I've been researching pearls for a few days, and while I understand obvious signs like perfect spheres & surfaces, drilled holes, size, chipped/flaking coats, etc; how do you identity genuine antique & vintage pearl jewellery online from estate sales and the like?
How do you recognise a natural (wild or farmed) pearl from a fake (glass, plastic, etc and a imitation (shell) online? Can't good faux pearls mimic the blemishes, overtones and such of a real one?
I myself own a shell pearl from Barilla Bay Oyster farm, and my mother owns some real South Sea earrings. Other than that, and handling farmed dyed pearls intended for craft jewellery/play, I can't tell if some pearls I've been looking at online are genuine unless they're incredibly cheap looking, huge, and generally flawless.
Here are some antique and vintage examples of what I think may be real pearls. Please let me know if I was right, and why; or wrong, and why I got them wrong! I'd love to learn without making any mistakes involving money,
https://www.rubylane.com/item/880551-5951-151010-osbh/14K-Gold-BLACK-PEARL-RING-Size
https://www.rubylane.com/item/801957-176/Nouveau-Pearl-Ring-14-kt-Ornate
https://www.rubylane.com/item/474691-x284T16x29/Vintage-THREE-PEARL-RING-18K-Gold
https://www.rubylane.com/item/299630-209/Sterling-Silver-Pearl-Ring
https://www.rubylane.com/item/1526357-0032/Antique-10k-White-Gold-H-SI
(I believe this one is dyed, but... Real or faux dyed?)
https://www.rubylane.com/item/1105910-EM613/14K-6-5mm-Black-Pearl-Diamond