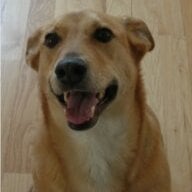 Joined

Mar 26, 2006
Messages

14,842
We're having a party on Friday and now I'm in a panic because about 10 people WHO HAVE NOT RSVP'D

have "casually" said, "Oh, yah, see you Friday. XXX and I will be there about 7:00." Well that's nice and all, but since all these people didn't RSVP now I'm afraid I don't have enough food and alcohol.
So, let's say that 50 people show up, I have:
2 cases of wine (one red, one white)
4 cases of beer (all different ones)
2 smoked salmons
2 wheels of brie
some other kind of cheese
30 taco rolls
30 stuffed mushrooms
2 different kinds of chips and dips
2 pans of tirimisu(sp?)
all sort of candy and mixed nuts
Is this enough?!? What else should I get? My inclination is to go raid Costco (again) and load up but the last time we had a party I went WAY overboard and we were eating smoked salmon on water crackers 'till it came out our ears.
ETA: We also have all sorts of other alcohol (vodka, rum, gin, scotch) and plenty of mixers and other non-alcoholic drinks too.