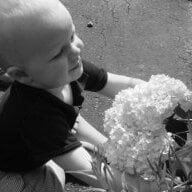 Joined

May 16, 2006
Messages

2,330
My son''s 1st b-day is coming up in about a month and i am hosting it at my cottage . I anticipate around 30 adults and a few kiddies. It will be a lunch event.
I have the dessert menu under control since i luv to bake ( cuppies, mini chocolate brownies, cookie favors, homemade easter eggs --since the party is on easter w/e)
I need help with creative finger foods!
So far i am planning mini pita sandwiches, cold peanut noodle salad, salad wraps...
Looking for a few more items that are relatively easy, finger friendly or easy to serve and preferably stuff that can be made ahead or doesn''t involve cooking at the event.
Recipes?
Favorites?
Thanks