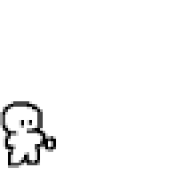 Joined

Oct 23, 2005
Messages

877
I recently posted the story of a precious mutt puppy I had found
https://www.pricescope.com/community/threads/new-puppy-heath-problems.54867/
.
I am sorry for not posting the results from the vets office however the news was bad.

Twitch was diagnosed with doggie epilepsy. We thought we could handle it with meds and TLC however that night he had a grand mole seizure. We woke up and he had passed away. I couldn''t get my self to post the news of it due to the fact I miss him so much still.
However there is light at the end of the tunnel. One of my families close friends has a pure English Mastiff that was impregnated by his son''s American pit bull. My friend is a sheriff deputy and sees pit mixes used for fighting and mistreated all the time.
I have had large breed dogs before (most adopted from rescues and animal controls). So he asked me if I wanted a pup so he could know is was going to a good home. I thought it over and the next day picked up my little bundle of love.
I will post pics later I can not find my SD card for my camera.