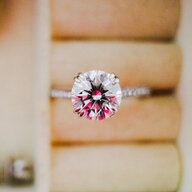 Joined

Jan 9, 2021
Messages

36
All

I am going to use a 40 pointer tennis bracelet as an example to get views of those who have knowledge of parcel diamond trade. I see a big price difference between tennis bracelets made with GIA certified and uncertified diamonds and typical excuse is that it's not worth the cost of certification (to begin with there is hardly any tennis bracelet with GIA certified diamonds, even if you are looking at a 10 cttw bracelet).

I was talking to a friend at one of the largest diamond manufacturers and here was his take:

No manufacturer would put GIA triple X quality diamonds in a parcel. It just doesn't make sense. Details below:

- Wholesale Cost of G, VS2 Triple X, No fluorescence 40 pointer is roughly $xx00/ carat.
- Same color and clarity (G, VS2 40 pointer) parcel is $yy00 per carat. However parcel diamonds won't have any cut or Fluorescence specifications.
- Price difference was roughly $500 per carat in this case.
- It costs us $100/ carat for GIA certification ($40 / diamond). So If we could spend $100 / carat more for certification and get $500 / carat more for parcel diamonds, why would ever ever sell them in parcel at a lower cost.

Any inputs on this parcel vs certified diamonds for tennis bracelet would be welcome.