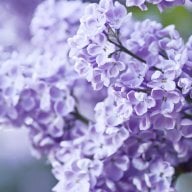 Joined

Aug 31, 2005
Messages

9,490
DH and I will be moving to a new (rental) home in March. It''s one of those newly-constructed homes, built in 2005 or 2007. It''s a fabulous home with all the luxuries we''ve missed out on living in the older homes, but the walls are all
stark white.
I''m a big believer in color affecting your mood, so my first thought is to paint, but the ''word on the street'' is we''ll likely have to paint it back after we leave, anywhere from 2-4 years down the road (we''ll be saving up to buy a house in this time).
What are your feelings about painting rooms in a rental home?
If we don''t paint, we''ll have to put up a lot of artwork, which could also be costly as we currently have one or two pieces of art to our name.
What say you, Pricescopers?

And while we''re on the subject, does anyone know how much it costs (the range) to have rooms professionally painted?