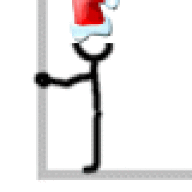 Joined

Dec 29, 2004
Messages

17,193
It was just really wearable, while still being a lovely piece of art. I knew 23rd street was expensive, but yeesh! 5K for what I saw is ridiculous. ESPECIALLY since it was only going to be in 14K (looked better with my pad) rose gold. I hear they don''t even make their own stuff anyway - that it goes off site. The lady I spoke to today was very helpful though. I guess they have to pay her salary somehow!

I haven''t ruled out JM (because he''s such a nice man), but the more I think about it, the more I think this pad deserves something a little more delicate and romantic.

I''m realizing more and more that you really have to try rings on. The woman pulled out an oval halo today with a yellow diamond close the size of my pad. The delicate pave ring shank was about 1.5 mm. I hated the thing on my hand although it was pretty in the case. So now I have the unenviable task of finding something not too froofy and delicate, but delicate enough while being substantial.