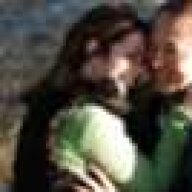 Joined

May 6, 2007
Messages

731
Wow Mama Monkey! thanks for taking the time to give me your experiences. It is very helpful. I was telling a friend I think twins first would be easier in the sense (not that its ever easy Im sure) that you would learn how to do everything x 2 and then when you have only one - think of all the spare time, lol. I'm sure that's not accurate, though.
I was insane about breastfeeding my son too. I tortured myself even though everyone was telling me to let it go. The day I tried to give him some stinky formula (nutramigen) was the day he got breastfeeing, lol. No mommy that tastes awful, lol. A friend with 5 month twins gave me an idea- she would breastfeed one and bottlefeed the second and then alternate. I like that idea in theory as they both get a chance to breastfeed but maybe mom would get more "free" time? I know it's not that simple because maybe one won't like bottle/breast etc. but at least it's something I could try.
I will try to keep the babes in as long as possible. I keep seeing that commercial that is telling moms to wait as long as possible. It's good they are learning more and can provide better information to all moms. My son was born naturally at 37 1/2 weeks and I feel that he was so "raw", and maybe would have done better if he hung in a little longer. then again, he also had the cord around his neck so I guess he knew what he was doing?

Look forward to hearing from you again!