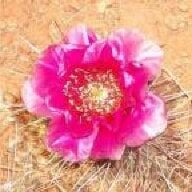 Joined

Jan 6, 2016
Messages

239
I just got this stone and am mezmerized by the color - it seems to me a true padparadscha, though I know that term has a lot of debate. Was just reading this article on the term by Richard Hughes:
http://www.lotusgemology.com/index.php/library/articles/132-ownership-of-words-an-essay-on-padparadscha-sapphire
Anyway, has anyone seen this color in spinel before?
Sorry for my poor photos. Haven't learned how to use my iphone camera for closeups yet. The first pic on my hand is indirect daylight, the second pic is showing other pink stones (all tourmalines) for comparison. It's about 8x6mm in size.