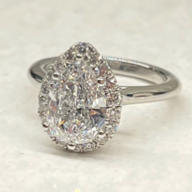 Joined

Nov 28, 2005
Messages

243
Just wondering whether anyone experienced this before as it seems that 30% of women get this.
My last cycle started 3/13 so I am about 18 days in when the spotting started last night. It did not stain, I only saw it on the tissue with clear stringy discharge plus I am super bloated today. My cycle is normally around 30 some odd days so it seems early for PMS. I tried to research but it is so frustrating because, ovulation, PMS and pregnancy all have the same symptoms!
Man, being on hormonal birth control for so many years recks havoc with your system when you get off!!
So what do you girls think? Am I super fertile now?