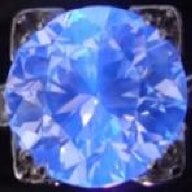 Joined

Apr 26, 2007
Messages

8,087
I'm posting this as a separate topic rather than in TTC just because almost the
only
only thread that a search will bring up is the TTC thread ... and while I look forward to reading it in its 255 page glory, it's a bit time-consuming if you're immediately curious!
I'm having the weirdest period of my life so far right now, and I'm trying to figure out if it's just a wonky period or something else. I've been off the Pill for about four months now: since then, I've had two absolutely normal periods, 1 last month that was a day shorter than what I'm used to, and now, The Amazing Period that Isn't. I was a day late, and now that things are underway, there's almost no, well, blood. From curious Googling, I know that implantation bleeding usually occurs 8-12 days after fertilization, that about 20% of women experience it, and that it can occasionally be mistaken for an early/light period. But aside from that,
nada
- if any of you ladies have experienced it, would you share? Both to assuage
my
curiousity, and to statisfy the urges of PS'rs to come.

P.S. - I'm planning to pick up a test tomorrow, if things don't pick up, but I'm kinda loathe to get my hopes up unnecessarily, so if any of you can just say "Pish! That's nothing!" ... don't hesitate.