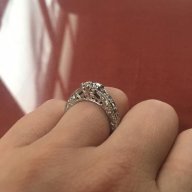 Joined

Jul 30, 2014
Messages

85
Hello Pricescopers!
Remember me from
[URL='https://www.pricescope.com/community/threads/my-handmade-ring-is-complete-replicated-my-girls-tats.212434/']https://www.pricescope.com/community/threads/my-handmade-ring-is-complete-replicated-my-girls-tats.212434/
[/URL] thread?
I thought it would be a great idea to start a new thread as our rock & roll wedding carnival comes to life! What is an r & r carnival wedding? It's a hybrid of our lifestyle and dating history coming to fruition for all our loved ones to participate in. Mind you, this is a long and in-depth post, what did you expect? I have a flair for the written word and verbage.
We wanted a rustic barn venue because we're not a traditional kind of couple, so we spent months going on weekend road trips hunting for our perfect venue. Discouragement and frustration set in, but we leaned on each other and proved that together, we can make dreams come to fruition albeit expensive dreams.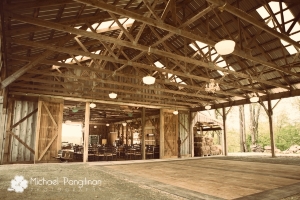 The owners were very friendly and we ended up staying for close to 3 hours. We get to stay the week of our wedding at their farmhouse b&b on the lake and with all their antiques in place, we felt right at home with the vision we wanted. After weighing the pros and cons and taking mental breaks with my motorcycle, guitar and yes, football we decided that it we should put down a deposit. So, thousands of dollars poorer we were still able to smile at each other and brag to our loved ones we finally secured the venue.
We know it will be a little more work because we have to DIY but with a built-in vintage soda jerk bar and our affinity for classic diners, it all came into place.
My fiancee is a brilliant designer and has such a flair for color and schemes, so merely tacking up images and cardboard rock & roll decorations was not in the cards. Relentless image sourcing for our Pinterest boards, yes, plural resulted in countless ideas but we still lacked cohesion. My father knows me all too well but still struggled to understand what a rustic barn was and what exactly we were attempting to do. My fiancee unveiled a presentation complete with mock-ups of how our venue, or how we hoped it would ultimately look. With a snap of his fingers and a bunch of 'I sees' he was on board!