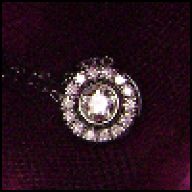 Joined

Mar 14, 2009
Messages

2,146
2 weeks ago FI and I went cake tasteing and selected a strawberry mango mousse cake and a tirimisu mousse cake.
The strawberry mango cake will be a small 3 tiered for cutting and the tiramisu cake will be plain and flat and hide in the kitchen for cutting.
I wanted something simple with plain smooth icing, but then FI decided the cake should look fancy and so wanted extra decoration on the side. (Who knew he had an opinion on cake decoration!?!) It's much frillier than I expected, but I'm learning that with weddings, it's better to expect the unexpected.
I thought the fruit looked nice (and I don't have to worry about a cake topper
These are whipcream cakes so they will taste magnificent

Voila: