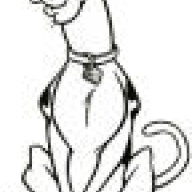 Joined

Jun 10, 2003
Messages

787
Hi everyone,
I am seeking an opinion on the following diamond.
Shape - Round Brilliant
Size - 1.186 carats
Measurements - 6.90 x 6.92 x 4.21
Cut Grade - AGS 3
Polish - Ideal
Symmetry - Excellent
Proportions - Good
Color - F
Clarity - I1
Depth - 60.9
Table - 54
Crown Angle - 34.5
Pavillion Angle - 41
The diamond is apparently eye-clean - the inclusions are two small white feathers which are difficult to see (I haven''t seen the stone personally.) One of the inclusions would be hidden by a prong, and the other is in the region of the table and difficult to spot.
This diamond apparently has an extremely thin girdle, which may account for the "Good" rating. I was planning on having it set into a plain platinum tiffany-style setting - either 4 or 6 prong - as I understand that the setting can have an effect on the girdle. Would this be a suitable setting? Would 4 or 6 prongs make a difference in terms of protecting the girdle and keeping the stone safe?
I am really keen on this stone because a) I would like a relatively colorless diamond b) I like a smaller table/more "fire" and c) I am not too hung up on clarity, provided that the stone is very well-cut and meets my other parameters. I read a humourously succinct comment from someone on these boards to the effect of "I doubt her girlfriends are going to be bringing a 10x loupe to a party" and that pretty much sums up my feelings on the clarity issue.

Any thoughts/feedback would be greatly appreciated. Thank you!