Hello everyone
I am a 28 year old guy, seeking for the "perfect" diamond ring for my future wife.
To be honest, I never thought that this procedure would be this stressful, and lucky me I found this site with all of you diamond experts and lovers.
Well, after a lot of search regarding the settings, I filtered my preferences to two with one prevailing most.
1.
My
favorite option
comes from
James Allen
website, 18k White Gold Cross Prong Pave Set, Surprise Diamond Engagement Ring (17123W)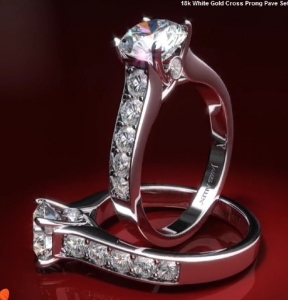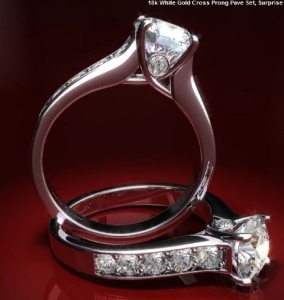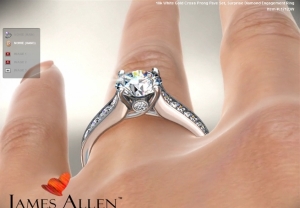 http://www.jamesallen.com/engagemen...-Gold-Cross-Prong-Pave-Set-Surprise-Ring.html
2. Me second option is a classic, Cartier Solitaire 1895 Pave setting
http://www.bridal.cartier.com/brida...4600-solitaire-1895/(details)/zoom?view=video
I tried searching for real life photos of the
James Allen
setting without much luck. I know that there are a few on their site, but not at different angles to appreciate it fully. Maybe I am wrong, but I do not trust the 3d images and video.
I am wondering what is your opinion on this
James Allen
setting, and whether there are some real life photos anywhere.
Now about the
diamond
..
I went through the procedure of learning the 4C's in addition to polish, symmetry and girdle.
Having in mind what I read, I am considering to go with FULL Ideal
, 0.72-0.79Ct (if this is large enough for the J.A setting) but I have no idea what is visually perfect
enough
for colour and clarity. My budget for the diamond is ~3500$
Any help would be much appreciated.
Greetings from the island of love, Cyprus