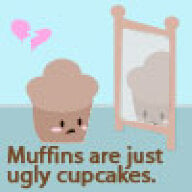 Joined

Jun 27, 2007
Messages

2,086
Hi! I''ve been lurking here a few days now and have read SO many posts! I have been reading posts and viewing rings on
WF
and
GOG
so much I have a headache! I really am glad I found a forum with so much good advice on the specs and asthetics of diamonds/rings! Y''all rock!

My Fi and I have started looking for my ring- I''m the one picking it out because he knows less than I do about picking a good diamond and I''m kinda picky

Anyway... I am feeling a bit overwhelmed with all the choices. I like a wide variety of styles and can''t very well have them ALL in one ring! I cannot narrow my search down to a few rings because there are some aspects I like of a setting but one or two things that I don''t like. *sigh* I just can''t decide.

I keep going back and forth on so many issues. I want something different and have considered a custom design but still need to rule out some things so I don''t overkill my ring or choose something that sounded good in my mind but looks crappy on my finger. So, I thought I would pose a first question (or two or three) now to get me on the path of making a decision... help me help me!

I do know a lot comes down to personal preference and I should get would I like, but perhaps all of your experience has found certain design elements detract from or enhance an Asscher.
What makes for good sidestones with an Asscher (step cuts or not)?
What about a pave or RB band?
Do colored stones alongside an Asscher tend to be too much?
In one of the posts here (I can''t remember which one) that the baguettes would look better as sidestones than pave... that the pave may detract from the Asscher. Is that the majority opinion here? I had been thinking of half moons as sidestones because I do love the type of sparkle a RB gives, but think the half moons being flush against the Asscher might look better. I thought the different type of sparkle from the half moons might make for a nice contrast with the type of sparkle an Asscher gives... but maybe I am wrong and a step cut would enhance the Asscher better.

Sorry this was so long and rambling... I''m going to bed now... past my bedtime... I gotta go dream of rings

Maybe it would help if I posted a couple of the rings that have the elements I do like? IDK... I gotta go to bed. Thanks for any info you can share with me.
BTW... I must say... you all have some
STUNNING
rings!