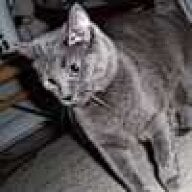 Joined

Jan 17, 2007
Messages

1,154
ETA: Here are the specs on the smaller stone. HCA says 0.9 (ex-ex-ex-vg). Looks like maybe this is a better choice? Or is that
too
low of an HCA score? Will I even notice the size difference once it is set??
GIA (Very Good Cut)
1.07 ct G VS1
VG/EX No Fluor
6.55-6.58X4.03
Depth: 61.4
Table: 57
Crown Angle: 35.0
Crown Height: 15.0
Pavilion Angle: 40.6
Pavilion Height: 42.5
Star: 55%
Lower Half: 75%
Girdle: Med-Thk faceted
No culet
Comments:
Surface graining not shown
Symbol CMVC-556500 present on girdle
What in the world is the marking on the girdle?? Is the girdle range a problem?
This one had a clearer arrow pattern in the IS image from what I recall. Do I go back and see them both again? Should I send both to the appraiser so I'll have a professional IS image and sarin, etc.? The price will probably be close to the same as for the larger stone b/c of the clarity difference -- maybe a little less (the diff. can go to the setting).
Previously...
So...we got carried away and my BF bought even though we'd discussed checking the HCA first. I was a little overwhelmed as well, but didn't make myself quite clear. So, now we've got a Very Good all around -- 2.6, which BF is perfectly satisfied with, but I am feeling perhaps inordinately disappointed. He equates this with getting an A- on a test, or having Justin Morneau instead of Albert Pujols. I guess to some level he's right. But with all the time I've spent on PS trying to figure out how to do it just right, I feel like I've failed the PS trial-by-fire.
Based on my research the price was quite good for a B&M. The biggest problem with this seems to be the crown angle. I think I misread it when I looked at the cert in the store and thought it was 34.5. I am also concerned because the stone has an indented natural. While it took me an awful lot of effort to find with a loupe, I am concerned after reading some of the info on here with regards to the dangers of these.
Bottom line is we can only get store credit (for 30 days), which is fine at this point -- they designed a custom setting that I am very excited about and I am confident that they will look for stones until I find what I want (even if they think my obsession with angles is a little much). I just need to figure out if it is worth going back to square one. This stone looked good through the
idealscope
, from my amateur perspective. There was a slightly smaller one that looked a little better, and I am thinking I should ask for specs on that before going entirely back to the beginning, as I am fine with going smaller.
There's a whole lot of other emotional stuff wrapped up in the story, including my feeling of stupidity at not being able to put all my research to good use, but at this point I'd really appreciate opinions on this one and whether it is worth it to suck it up and admit we got carried away...or whether I am just overreacting??
GIA Excellent
1.32 G S11 (eye clean -- I had trouble finding the one major inclusion even with the 10X loupe even though it is in the table)
7.01-7.05X4.35 VG/EX No fluor
Depth: 61.9
Table: 57
Crown Angle: 35.5
Crown Height: 15.5
Pavilion Angle: 40.8
Pavilion Height: 43
Star: 50%
Lower Half: 85%
(those last two measurements I'm not too sure of -- they are measured on the "x" axis...I think thats what they are)
Girdle: med-sl thk (faceted)
I appreciate your honest opinions.