Hello,
I purchased a diamond with the following specs:
SHAPE: Round
CARAT WEIGHT: 1.30
COLOR: I
CLARITY: VVS1
CUT: Excellent
POLISH: Excellent
SYMMETRY: Excellent
FLUORESCENCE: Faint
L/W/D (MM): 7.04*6.99*4.32
L/W RATIO: 1.01
DEPTH %: 61.60
GIRDLE: Medium
TABLE %: 56.00
CULET: None
CERTIFICATE: GIA
CROWN ∠: 35.50
CROWN %: 15.50
PAVILION ∠: 40.60
PAVILION %: 42.50
HCA
Factor Grade
Light Return Excellent
Fire Excellent
Scintillation Excellent
Spread or diameter for weight Very Good
HCA VALUE: 1.3
http://www.jamesallen.com/loose-diamonds/round-cut/1.30-carat-i-color-vvs1-clarity-excellent-cut-sku-666051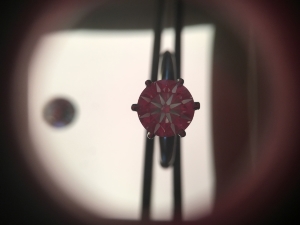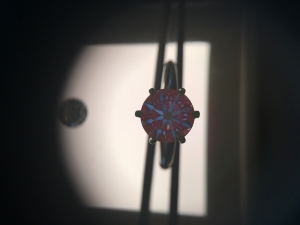 So, from reading the tutorials, I notice that there appears to be some light leakage? Is this something I should be concerned about? I'm after a very well performing diamond but don't particularly trust my own eyes with estimating its performance. Is there particular light I should look at it in?
Besides for the diamond, I got it mounted in:
http://www.jamesallen.com/engagement-rings/solitaire/platinum-six-prong-knife-edged-solitaire-engagement-ring-handmade-item-2426
However, on close inspection, the prongs don't seem symmetrical & the diamond doesn't seem that well centered?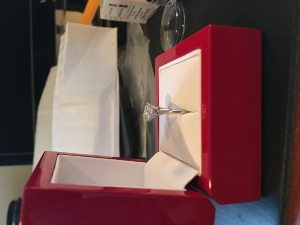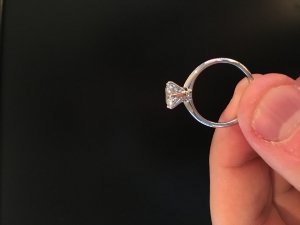 I guess part of me thinks I'm seeing things, but just wanted to get some separate opinions.