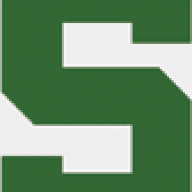 Joined

May 31, 2007
Messages

787
Hello Colored Stone experts!
Embarking on a search for an opal. It''s amazing how expensive the higher quality stones can be and I really would like to find a nice stone while staying within the budget. I''ve been spending hours of time oogling
the opals down under site
as well as artcutgems and others. Trying to educate myself as much as possible on the different kinds of opals, their value, origin, and what appeals to my personal tastes etc etc...
Looking at black opals and the boulder opals (but boulders seem to be more freeform in shape) -- flagstone pattern, but also like the floral pattern too. Ideally, would love to have one with some flashes of red or orange, but I understand they get pricey especially in the larger sizes. No doublets, triplets, white, semi black or crystal.. just solid black or boulder opals.
Do you think I could get a nice stone (with the red/orange flashes) for 3k USD or around there?
Sizewise, 11 x14mm, or 13 x 16mm but I''m wondering if I need to look at smaller stones to fit the budget -- or look at the black opals with the dark blue flashes (no reds).
Any other great sites or sources I should check out? Thanks in advance for your help.