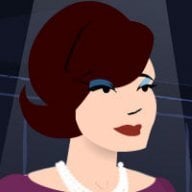 Joined

Jan 28, 2008
Messages

2,700
In all my planning, I''ve forgotten to do something about place cards (escort cards, really) and table numbers. I opted not to get the place cards that would match my invitations, because letterpress place cards seemed like overkill. Should I just DIY them? Hand write them? Computer print them?

When you go to weddings, do you pay attention to cutesy place cards (you know: cards stuck in corks; apples with names on them; place cards trees, etc.)? Do they make a big difference in your experience? I kind of love them, but I''m also feeling kind of lazy and without creative ideas...

What about table numbers? I''ve only ever been to weddings with very basic table numbers in a frame or some other basic holder. Should I just print out some numbers? Is this something my florist might help with?

What are you doing? (Or, what did you do?)

Thanks in advance, brides!