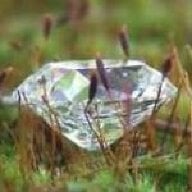 Joined

Jun 29, 2006
Messages

11,071
I am posting this in RT because I think there is something important here that would be worthy of a hearty discussion given several of the events in the past week or two... including my own.

I love being able to come here and vent my frustrations and ask for opinions and get answers to questions and just generally feel very supported here, which is a good thing I think!

But I also wonder if sometimes when we come here it does more harm than good. I think in the end my issue yesterday has resulted in a WAY better relationship with my jeweler so that''s good, but boy it could have all backfired and made it even worse. Regardless, I still ended up with egg on my face. I just had felt so awful and really wanted to turn to someone and you guys are it - but... the people we''re talking about are professionals, often times professionals who rely on their reputation here. Is it fair to them to say everything we think and feel? Is it fair to us to NOT say the things we feel we need support on?

So is it a good thing or a bad thing to come here and vent it all? If your melee are crooked or your stone has a chip - is it a good thing to come here and vent it all or is it better to keep it private UNLESS things are not being taken care of? Is it always about eliciting the power to bring change or control a vendor into fixing something that might not even be their repsonsibility or within the realm of normal.... or is it sometime just about needing to talk and having no one else really to turn to so it all ends up analyzed on the board coming across as criticism for an entire company rather than just venting about a dissapointment that it wasn''t done right the first time?

I''m just wondering where the line is... and I''m sure we all have different opinions... and I''d like to hear them. I don''t have any answers... I just wish sometimes that there were two forums - the vent and complain forum that isn''t actually public, and the forum for real issues and technical concerns. And yeah sure there is "hangout" but it''s every bit as public as RT so I don''t see that as an answer.

I''d like to hear what some of the vendors think about this double edged sword... as well as everyone else. I''m wondering if there is a balance that can be found... or not?