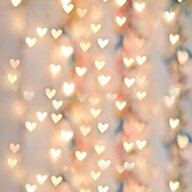 Joined

Jan 6, 2020
Messages

123
I just received my first lab grown earrings, and I have to say I'm impressed. Still, the fact that most are hpht treated and pricescope quality natural diamonds are not, it is really not an apples to apples comparison.

Also, if we are talking about earrings, CZ will do the job just as well. If they are diamond cut, it is very hard if not impossible to tell the difference. Hardness of 8.5 is plenty for earrings and actually pretty good for a ring as well.

So, I'm still on the edge if lab diamonds are "mind clean" enough for me.
CZs don't last very long before getting foggy and dull, though. I stopped buying them altogether even for the cheapest of costume jewelry because it just feels like a waste.