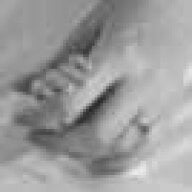 Joined

Feb 20, 2003
Messages

2,573
I am working from home today and was trying to stay awake while reviewing corporate tax returns. Someone tried to pull open my front door a few times and then rang the bell several times. I thought it might be my husband if he had his hands full and couldn't get to his keys easily. I opened the little wood door that covers the small window in our front door. I didn't see anyone standing in front of the door, so I looked to the side, and there was a naked guy sitting on the bench next to my front door. It's kind of a shock to look out your front door and see a penis sitting there! I could only see him from mid abdomen to knee.
I called 911 on my cordless phone, while running around checking the back door lock and closing curtains. (I also called DH from my cell while on hold with 911, because he works 5 minutes away.) The 911 operator asked me to describe the guy and I said he was white. She asked if I knew how tall he was or if I recognized him. I explained my limited view. (I restrained myself from saying the only measurement I saw was approximately 4-5", and no, I did not recognize that penis!)
I heard the sirens after about 5 minutes, so I walked out front and saw 2 police cars and 4 officers had converged next door. They were standing over the naked guy who was sitting on the lawn next door. Then a guy comes out of that house in a towel and tells the officers the naked guy is his roommate. By then, DH arrived, so we just waited for the officers to come over. Apparently naked guy took something he shouldn't have and went a little wacko. The house next to ours is a rental, and we have had a whole series of loser neighbors in the 7 years I have lived here. We keep wishing the owners would sell the house to someone who would live there and fix it up, but it is unlikely they would sell in a down market since they held it through several good years.
So now I am wide awake, but having difficulty focusing on tax returns.