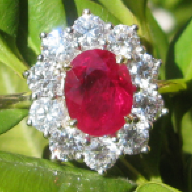 Joined

Aug 15, 2004
Messages

5,537
We have a lab/chow mix who is 15 years old. He has always been very healthy and robust. Within the last year or so he has developed cataracts, lost almost all of his hearing, and has developed significant arthritis. His personality is such that he just keeps chugging along. He still loves to go for walks, but makes frequent stops, or can't go very far anymore.

Big problem has develped recently. He has quite a problem getting up from the hard floors (which is about 2/3 of our house). He is limping or favoring one leg or another. It differs frequently. We have been giving him doggie advil and glucosamine for about 2 years. Within the last week he has started whining almost constantly (except when he is sleeping). It is a very low whine, like a door that needs to be oiled. We cannot find any significant tenderness in the joints, nor is there any discernable heat anywhere. It has gotten where he is not getting up from lying down only once per day. He's even left a couple of little (very little) surprises for us on the floor. Last night he had a bm in the laundry room because he couldn't get out the dog door. This is an animal who NEVER went in the house!

I'm really worried that he is in so much pain right now, and his quality of life is so bad, that we need to do something for him. I really need input from others about suggestions in dealing with this. Any and all suggestions and opinions are welcome.