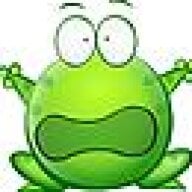 Joined

Feb 17, 2007
Messages

60
I have my e-diamond get a updated GIA -- and well it''s done -- and now i got all the info I need to plug into the Cut Advisor== only to find out that that it''s NOT VERY GOOD..

it''s a 6.6!! here are the specs :
Measurements: 7.52 - 7.59 x 4.75 mm
Carat Weight: 1.70
Color Grade: F
Clarity Grade: SI1
Cut Grade: Very Good
Proportions:
Depth: 62.9 %
Table: 61 %
Crown Angle: 34.5°
Crown Height: 13.5 %
Pavilion Angle: 41.8°
Pavilion Depth: 44.5 %
Star length: 60 %
Lower Half: 85 %
Girdle: Medium to Thick, Faceted
Culet: None
Anyhow... I remember looking at the stone in the stores-- and it looks really sparkly ... BUT have no idea how it looks in natural light -- of course, according to the cut advisor... it has poor fire and poor scillation....

The only good thing is that I know I can change it to another stone with the jeweler...