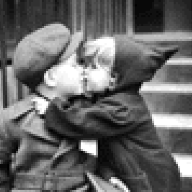 Joined

Aug 25, 2006
Messages

159
So I am completely frustrated with my wedding dress and that whole issue. I bought a dress from JCrew for my wedding.
http://www.jcrew.com/catalog/product.jhtml?id=prod65597423&catId=cat90226
I LOVE IT! The only problem is that it is too plain. So I came up with this idea that I love, which is buy a lace overlay jacket to go over it. Here is the problem. I can get it custom made for $220 to 270; however, that is WAY too expensive for me. I need something $100, AT MOST! I will attach a photo of the type of jacket I am looking for. I have searched everywhere! I have called about three to four bridal stores in my area to check to see if they have anything I am describing and they don''t. I have also checked local departments stores, ebay, & searched online.
White House Black Market has exactly what I am looking for, but it only comes in black.
http://www.whitehouseblackmarket.com/store/product.asp?PID=300106947&bb=cat
And I don''t think I can wear black to my own wedding. My fiance and mom have a hard time with me not wanting to wear ivory colored shoes.
Do you have any ideas of where I could look?
Thank you guys for everything!