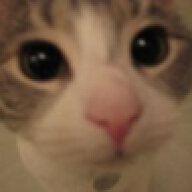 Joined

Aug 23, 2007
Messages

584
I started an email to inform our confirmed guests about some updates regarding our wedding, but then wondered if that would be considered proper?

We only have about 48 people coming now, so it''s not like this is a huge formal affair, however I feel like a few people might still be put off? or maybe I''m just overthinking things.

Basically I wanted to let people know that...

1) We''ve invited a wine "expert" to attend our wine/cheese welcome the night before to give a tasting tutorial. So I wanted to inform guests what time he will be there in case they''re interested in participating.

2) We decided to forgo valet parking since we have a lot fewer guests coming and the venue only required it if there was going to be more than 60 people. Our invitation directions mention valet parking, which is the only reason why I feel like we should say something.

3) Ask them to try to arrive at the ceremony site about 30 mins before the start time as we will have welcome refreshments waiting and also b/c our ceremony is only going to be about 20 mins long, so if anyone''s late, they''ll likely miss the whole thing. (Normally this wouldn''t be necessary, but a lot of our guests operate on "Asian" time and are used to going to Indian weddings, which are always late...and I had a particular friend who made us about 30 mins late to the last friend''s wedding, so I don''t want to take chances.)

Is it OK to relay all or any of this to our guests via email? I feel like it''s the quickest and most effective way to let them know. Anyone think we''d be better off taking another route?