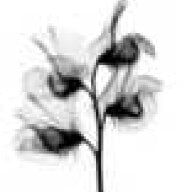 Joined

Oct 22, 2005
Messages

1,747
I took myself over to David's bridal today to try on trumpet dresses to make sure that I knew in my heart that I chose the right dress for me. I've had trumpets on the brain for a few months now (hence my prior worries that my dress was not fancy enough and whatever) and while they do look OK on me (I like the first from the back) I'm thinking that trumpet is not the shape for my body. Which would be a good conconclusion since I bought a dress. Let me know what you think though...
A reminder of my dress (and my wedding will be evening winter wonderland themed)...maybe since you guys can see my "body type" from the other pics, you can tell me if it looks as though mine is better for me, or not?
...............and yes, I know I'm obsessing over something that I should let go...that's besides the point! I'll only admit my insania here and hopefully this will quell it.
Plus, I wasn't allowed to take pics of my Maggie at the shop so I wanted to post dress pics for fun anyways!