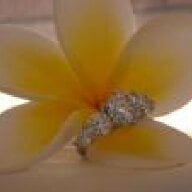 Joined

Jan 17, 2009
Messages

2,692
Oh bother... whilst minding my business on pricescope this evening i closed some pages to reveal the desk top of the computer which has a file sitting on it labeled ''hawaiians diamond files'' i opened the file (that is as far as i went... and i didn''t even realise what it was by that point) and there were about 6 different files in it and 4 of them were jpegs... photos!!!! before the curiosity got the better of me i closed it and i have managed to keep myself busy with other things for about half an hour and now i am thinking about it again!!!

do i look? do i pretend i ever saw it?

how could he just put it on the desktop and not even attempt to hide it!!!!

i mean, i have seen the diamond, a few weeks ago in the shop for about 2 seconds and i was blinded by the bling... but i still want it to be some sort of suprise!!!

What would you do if you found it?

Help!!!