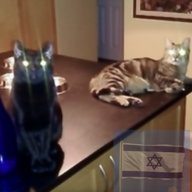 Joined

Jun 8, 2008
Messages

51,886
OK, I know a lot of us have shared our bad experiences re Millennials and all but yanno I was just thinking about their good qualities and thought let me share it here and see if you guys have similar experiences to share. OK to start these are the good qualities I like about those Millenials.

First of all the definition for those who aren't sure. Millennials (also known as Generation Y) are people born between 1980s and early 2000s.
1. They are open and tolerant and accepting. It's cool if you aren't like them. They don't judge. You can be who you are.
2. They are non materialistic and value relationships over things.
3. They are community minded and want to make things better locally. They volunteer to make life better for others here and all over the world.
4. They are doers and while not into conventional 9-5 jobs they are not sitting back either and they network their way to finding what works for them. They are more likely to be independent thinkers and make it work. They are pursuing their dreams.
5. They are more connected to technology sharing info all over the world and not just getting news from conventional resources opening communication for everyone.
Millennials are dedicated to making the world a better place and are aware of the big issues. They are more likely to be entrepreneurs and start their own business and build their own brands. They are not complacent and strive for positive change in the world and not afraid to take action, speak out and make things fairer and better for everyone. They are the most independent thinkers and think outside the box. They are the most educated generation in American history and finally they are more accepting of others than any other generation prior.
Ultimately it is behavior and thinking that determines what "generation" you are. It's not the years, it's the mileage that counts.
Anyone have anything positive to add about the Millennials?