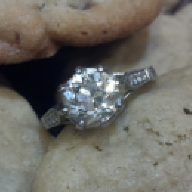 Joined

Sep 22, 2011
Messages

538
A big thanks to the wonderful blacksand for being a great listkeeper - and thanks to all of you for nominating me to take over. I'm excited and hope I can live up to the task.
I plan on updating the list on Sunday, though I'm doing it on a Saturday now because I have an exam on Monday
Hope your wedding is glorious today vanilla87!!! Enjoy your last week as "single" ladies blacksand and manderz!
Updates in red
The Brides In Waiting List
Alumnae
1/20/2012 - jenmarie
1/22/2012 - Trekkie
3/3/2012 - MissDimity, Bleed Burnt Orange
3/23/2012 - dawnabee
4/5/2012 - 4ever
4/14/2012 - PrincessNatalie, OUpeargirl
4/28/2012 - Rose_Dust
5/12/2012 - annette510
5/20/2012 - KA
5/24/2012 - talamasca
5/26/2012 - Grlsbestfrnd, JuneRose
5/27/2012 - slg47
6/9/2012 - HopeDream, confusedaisy
6/16/2012 - crhq5c
6/30/2012 - Heart143
7/20/2012 - gem_anemone
7/21/2012 - Novel
7/22/2012 - CourtLynB
8/31/2012 - Ganesha
9/1/2012 - asymons412
9/15/2012- wwmd8118
9/22/2012 - StacylikesSparkles
9/25/2012 - Inimitable_D
10/2/2012 - Phdecorate
10/13/2012- LittleRiver
10/2/2012 - Phdecorate
10/13/2012- LittleRiver
12/2/2012 - PinkPeonies
12/8/2012 - kateydid05
Current BIWs
12/15/2012- vanilla87
12/22/2012- blacksand
12/23/2012- manderz
2/2/2013 - star sparkle
3/2/2013 - chloeishere
4/13/2013 - smithsmith
4/20/2013 - distracts
6/1/2013 - RebeccaMUA
7/8/2013 - Snoopkat
7/27/2013 - jlp86
9/14/2013 - SCDP
9/21/2013 - Iluvprettyrocks
10/5/2013 - OrchidVee
10/19/2013- captainmcgee
??/??/?? - LJL