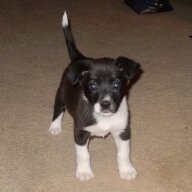 Joined

Apr 28, 2008
Messages

473
I have decided to remove myself from the list. I have been on the list for almost a year- I started at 110+ (can''t exactly remember) and am now number 24. I mostly lurk on PS, and occasionally post when I have something to say.

During the year since I decided I was ready to get engaged, I have begun to feel increasingly resentful towards SO. That on top of some external events meant that we went through an extremely tough time towards the end of last year. We are still rebuilding our relationship from that experience.

We are getting much much better. However, I feel that my focus is still often on getting engaged, not on simply rebuilding our relationship to were it was and being as happy as I can be within my relationship now. I think about getting engaged EVERY day, and not in a dreamy, happy way, but in a resentful, why hasn''t he done it already kind of way. I am not that excited about the prospect of getting engaged anymore, but I still want it. I am not sure how to explain that properly.

Anyway, I think it wouldn''t be a bad thing for us not to get engaged anytime soon, and for us to focus purely on becoming a closer couple. However, I cannot do this if I remain focused on getting engaged. This focus is also standing in the way of my own personal happiness- I am an obsessive person and it is taking up a lot of my time and energy.

If we get engaged soon, so be it. I know my SO won''t propose until we are on the right track again. I just don''t want to be perpetually obsessing and waiting for it to happen. I don''t think I can stop doing this if I remain on the list.

This was actually a really hard decision to make. I felt as though my place on the list meant something about how much I deserved it, which is totally ridiculous thinking.

I am hoping that removing myself from the list will help me to switch my focus to something more productive.

I will probably still lurk on PS and should I get engaged, I will make sure to come back and update you.