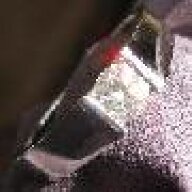 Joined

Feb 9, 2009
Messages

48
I''''ve been reading quite a bit lately about OEC diamonds and Fiery Ideal Cut diamonds and have been thinking for awhile about it. I don''''t plan on changing my E-Ring anytime soon but I think in the future I would love to own a super fireball of a diamond (maybe for a pendant, or upgrade my e-ring and use the old diamond for something else?). My diamond right now is very bright and white but unless I''''m in spotlighting conditions I don''''t see nearly as many glints of fire that I want! I''''d rather have a rainbow of a diamond than a piece of ice.
So I''''m turning to you guys for some thoughts and opinions. If my main goal is getting the most fire for my money would I be better off trying to find a FIC or an OEC diamond? Would I notice a difference between the two in terms of performance? What would you guys prefer?
Also do settings make a difference in how well a diamond performs? Such as bezel versus prongs, or is it more about the height of the head?
Thanks!