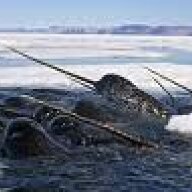 Joined

Jan 8, 2009
Messages

119
Hi
I've started looking into OEC for an engagement ring. I've started with ebay and rubylane, hoping to look locally too but not sure where to start. I'm on the MD coast. Was thinking of going to Dover, DE and NJ as I've found a few places online that are based out of there.

I emailed a promising one on Ebay for more pics, the seller wrote back if i was really interested, they would send more pics. I replied I was. But they didn't and the auction ended with no sale. I replied again that i was still interested even though the auction ended, hoping they would relist or send the pics. Nothing yet, its been since monday. Bummed I didn't gamble because it had a return policy.

But i did find a larger ring with an OEC in an unflattering setting. What would be the range for costs to have the stone unmounted? It is a gypsy like setting, so bezel instead of prongs. I just wanted to factor the work needed into our budget before moving a head. Would it be comparable to setting stone costs? And how great would the risk of stone damage be?

Thanks!