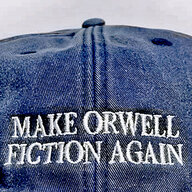 Joined

Apr 30, 2005
Messages

32,295



http://motherboard.vice.com/read/youre-going-to-need-an-ad-blocker-for-your-next-tv?trk_source=recommended
Partial snip:
Like most internet-connected devices, smart TVs can harvest and share a startling amount of information on you based on your user activity.
But what's extra eerie is that, as a 2015 Consumer Reports report explains, the major smart TV brands have embedded "automatic content recognition" technology that's analyzing viewing habits and "sending data to third parties on everything you watch, whether it's a TV broadcast, a streaming movie, a YouTube video, or a DVD from your private collection."
The tech monitors the audio or video (or both) that's on the screen to create a "fingerprint" of the content that's used to determine what programming is being watched, the report explains.
That data is incredibly valuable for ratings companies and publishers, as has obvious potential to be used to run targeted ads on the screen.
Consumers usually don't know they're unwittingly opting in to these always-on tracking features when agreeing to vague and overreaching end user terms.