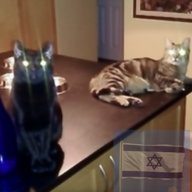 Joined

Jun 8, 2008
Messages

35,017
This is not freedom. This is not American ways. I just can't handle all this nonsense over wearing a mask, an act that can protect others in your community. How divided we are on this simple act is disgusting in my opinion, and I rarely get angry about what other people choose to do...
I agree. This is not freedom or the "American" way. Not as I see it at least. These are
some
people warping the principles of freedom but in reality it's just their foolish ignorance and selfishness ruling their behavior. And it is going to end up causing harm to many innocent people. It is disgusting not to wear a mask when around others.
Freedom my foot.
One should not be free to infect others.
And, as a Jewish american, I find the whole Nazi comparison people are throwing around disgusting. Being asked to wear a mask to protect others around you in the time of a pandemic when we have a deadly virus with no vaccine and no cure cannot be compared to the systematic goal of exterminating jews. This president has brought antisemitism out of the shadows and cultivated its growth. He has brought hate towards many many minority groups out of the shadows.
Agree. I wince whenever I hear someone compare this to the Nazis and what they did. Unfreakingbelievable. Really? They have no clue what the Nazis were about then.
Wearing a mask is
anti
Nazi behavior. It
saves
lives.
Not
wearing masks (when around others) is reckless and dangerous and negligent behavior.