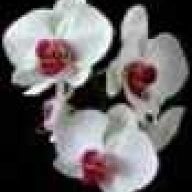 Joined

Apr 19, 2004
Messages

20,217
HI:
@Tekate
what gorgeous photos! You all look so happy! Thanks for sharing.
@missy
little Oliver won't be little for long! Orange tabby's are such adorable and hearty fuzzballs--me luvs them so much! Healing vibes his way! And super LOLS to the layabouts on the lawn!! Made my evening.
@Scandinavian
the news about your Mother is disheartening. I am glad she has people who are not only caring for her but also care about her. Hang in there! PS Your views were wonderful.
@Austina
turbulence ALWAYS sucks. Glad you are on terra firma.
@Calliecake
and
@junebug17
I really enjoyed golf until I ruined my shoulder--which is now only good enough to support nice purses.
But I agree--golf and where it is situated does give pleasure. It's all good.
@marcy
I am thirsty. See you soon.
@Mamabean
hello!
And where is our French Miss??? How can I help in your garden if I don't know where you are??
cheers--Sharon