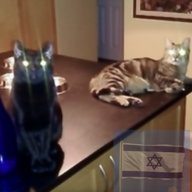 Joined

Jun 8, 2008
Messages

27,755
Good morning girls!
SpringerSpaniel
, thanks so much. I think it has helped because it was not an all of a sudden decision but instead I had time to think about it as I saw everything was changing in healthcare in general and my clinic specifically so it is a well thought out decision and while still a hard decision to come to necessary and less difficult because of that.
Austina
, thank you and I am glad you and your dh are enjoying your retirement. And thanks also for weighing in on that transportation thread. Still cannot believe how a few posters twisted my words. But I cannot say I am completely surprised. I have seen it happen before and that is a big part of the reason some PSers won't share their real life bad experiences with some of the trusted PS vendors. Because there are always people ready to twist one's words. And I completely agree with what you wrote about it not being about being rich or poor but everything to do with being about the general lack of respect people have for others. It is pervasive everywhere. This lack of respect and caring about others. It's a sense of entitlement people seem to have that they can do whatever they please and others be damned. Thanks for weighing in on my rash. I am seeing my dermatologist today and while it is much better I hope he can have a better idea of what is going on though I have shown this to him before and he didn't have a diagnosis. The problem is I cannot see him as soon as it happens because he only sees patients Tuesday/Wed/Thurs and the rash always happens on Friday/Saturday/Sunday LOL. It lasts for many days but by the third day it isn't as angry and I think a biopsy is useless. It will come back as some sort of dermatitis no doubt.
Junie
thanks. All good thoughts and suggestions. I definitely think heat and humidity play a large role in this rash but I do believe I have gotten this reaction on dry days too but one thing in common is that I am warm when it happens. I tried the Benadryl spray this time and it cooled it down for a moment but then it went back to feeling hot. I am not experiencing any discomfort from it now thankfully 3 days later so that is good. It's still present but so much better.
Your mini vacation is sounding so lovely and yes I could see you getting used to living like that. Not a bad way to enjoy life!
Sharon
, hi there. Thanks for the encouraging words and good thoughts. It will be full retirement from my current field/career and I am not sure what if anything I will undertake after I leave work. The only plans I have at the moment is to have no (work) plans of any kind for as long as I want. No more "shouldas" for me lol.
Marcy
thanks for responding to the thread and poll. Yes we are on the same page. I don't think it is related in any way to clothing as I get it when the area is not covered as well. I was wearing cycling shorts and the rash appeared where there was no clothing. However I also get it when covered so there is no common factor with this rash. I use the most gentle of detergents as well-free of everything and it is our own washing machine (beach house only as that is where I wash our cycling clothing) so nothing else is in it from any other detergent. Thank you as always for your well wishes and never ending support. I so appreciate that.
Sounds like you had an enjoyable weekend and yay for getting to have fun and be productive both on Sunday. I love doing the wash at the beach. It's satisfying and relaxing. Haha I'm weird. I don't like folding however and Greg takes that job. In Brooklyn he does both though since I don't like going to the building basement. But the summer at the beach house the washing drying is all mine and I enjoy it.
I am sorry about Marty's job future being uncertain. It is scary. I am wishing all the best for you both and sending buckets of good luck dust your way. I keep telling myself that things usually work out and they will with Marty's situation too. We are all here for you Marcy to support you in any way we can. (((HUGS))).
I hope his Atlanta trip stays canceled so he doesn't have to rebook and he can take a break from traveling.
I love that 14K gold bracelet. If it goes on sale and you still love it get it Marcy. It would be fabulous with the rest of your collection and if the price is right...
Oh no to the Porsche fuel injector recall and I hope you get that sorted out easily. We have another car issue as well. Oh no I sure hope we don't need to spend big bucks and get a new car. LOL why does everything happen always at once seemingly.
I am sorry Marty didn't sleep well and that his day wasn't good because of it. I am glad however that your Monday at work went smoothly and quickly.
PierreBear
please don't feel badly about not feeling maternal or wanting to hold babies. Nothing wrong with that and don't judge yourself harshly please. You have time to decide if you want children of your own and I don't think you can deduce anything about that from not wanting to hug/hold others children. Just saying.
Thank you for your kind words about work and my decision to leave. I appreciate that.
Glad you had a full weekend and glad your hosting is over for now. I am with you. It exhausts me too. I have said it before but I am an extroverted introvert so I feel you. I have to work hard to be social and outgoing to make others feel comfortable but it completely drains me. Hope your week is relaxing and rejuvenating and you have plenty of downtime.
So happy your kitty only had a blocked tear duct and that he is A-OK!
Sorry you have similar rashes too and it happens on me within the hour LOL. I wish it only happened on 2 day bike rides! It takes 7-10 days to go away and sometimes longer. It's a mystery and all I know for certain is it comes out only (so far) when cycling and in the warmer weather and has nothing to do with clothing or rubbing and much to do with the sun and heat. Fingers crossed today my derm might have a better clue as to what is happening. I will let you guys know if he has any revelations.
Austina
I love those kitties you shared here. OMG they are precious. Thank you for your continued good thoughts. The rash s getting better.
Scandi
you look beautiful on that beach in Hawaii and terrific in the bikini! So glad you are all enjoying your holiday and thank you for sharing photos with us so we feel a part of it.
Hi
CJ,
thank you for your good wishes and for checking in. I hope all is well with you. (((Hugs))).
So I emailed my letter of resignation yesterday at 6AM and an hour later the medical director called me and asked me to please hold off for one more week as he is going to go back to the CEO and other admin to see if he can get me the time I need to see and care for each patient properly. And also get me the 2 other things I requested. I am so tired because we have been down this road countless times before but for the sake of the 16 years I have worked there and out of respect and consideration for all the effort the medical director is putting forth I will delay it one more week. But I am quite sure the outcome will be the same. Just delayed a week. There is no way they will agree to my requests (and they have heard it before) but I am allowing him to play this out one last time. That way we can all say we have done all we could do. But I am so ready for this to be over. After I sent the email yesterday AM Greg squeezed my hand and I just felt relief. Now I am back on the roller coaster for a few more days but I will let it play out one LAST time. See the craziness that I am dealing with at work? I have spoken to our medical director more these past 4 days more than I have ever spoken to him in the past 4 years LOL.
I hope everyone has a lovely Tuesday. We are leaving soon for the 2 dermatologists Greg and I have appointments with today and I going to show him my toe as well. That darned toe is troubling red and looks irritated still and I am at a loss. Hoping it is fine and there is nothing to worry about. Today is a long morning for us as Greg has a complete body check scheduled with his other derm this morning as well so I anticipate we will be there for a number of hours today. Everyone be well and enjoy this lovely day.