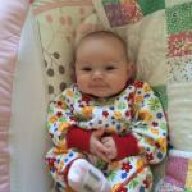 Joined

Jun 23, 2011
Messages

1,442
So I'm meeting up with a woman today that I've been talking to about some CS. She seems genuinely honest and knowledgeable when I've asked her questions. She's been collecting for years and is trying to pare down her collection to make up some income. I found her on ebay, while doing a search for a particular stone and noticed that she was local to me so I asked if we could meet to look at some of her pieces. So that's the back story.

She's meeting me tonight and is bringing an array of stones. Her prices are very good, but her reasoning (had them for a long time, not looking to make a profit, needing to downsize, etc.) don't give me reason to worry. I should also mention that she sounds older, and is struggling to sell them on ebay because of pictures and technology.

Anyhow, my point (I do have one!) is...how can I tell if I'm truly getting what she says it is? I mean I know it's not possible to know 100%, but what are some of the glaringly obvious signs that a stone is fake, etc.? She's bringing some tourmaline, spinel, spess (I asked her about fanta, she's bringing one), amethyst, aquamarine, tsavorite (my request), london blue topaz, and maybe a few sapphires. It feels like a CS addict's dream come true, but I worry that I'm going to get pulled into making bad purchases.

If this is one of those "you're asking for too much/impossible to tell you all of the information you need" things, please feel free to tell me! I'm very excited to go meet her tonight and go on a photo shoot spree after I get a few new shiny things!