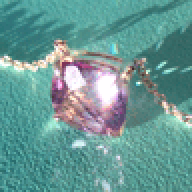 Joined

Mar 25, 2008
Messages

5,070
I emailed favorite Tiffany SA yesterday and I got one of those automatic replies that she was out of the office but it didn't say anything in the email. At the same time I got an automatic reply from another SA that said this other SA was out of office and would contact me back...WTF? I thought to myself. Then the horror idea came into my head that favorite SA might not work there anymore. No way, not possible...she has been there forever.
So I go to check my email and I get a response from other SA that says:
"
Hi Dreamgirl,
Your email to favorite SA was forwarded to my attention, she has retired from her position as a sales professional."

NOOOOOOOOOOO!!!!!!!!!!!! THIS IS SO NOT COOL!!!!!!! I'VE BUILT A RELATIONSHIP WITH THIS WOMAN AND SHE'S THE ONE I WANTED FF TO BUY DREAMRING FROM!!!!!!!!!!!!! We both LOVED her......oh no what do I do now.......



@#$!%^#!&