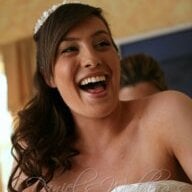 Joined

Oct 17, 2006
Messages

788
Apparently I''ve been having night tremors for a few months. I say "apparently" because my tremors wake up DH but not me. I already have a doctor appointment scheduled in June, so I plan to bring up the topic then to see if the tremors are cause for alarm or tests. In the meantime, I thought I would bring it up here too to see if anyone has had any experience with night tremors.
I''ve done a little internet research on the topic and it appears that thyroid issues (which run in my family) and stress (who doesn''t have that?) tend to be common night tremor causes.
Have you or someone you know experienced night tremors? If so, did you find out the cause? Was there treatment, did it stop on its own, or did it continue to crop up?