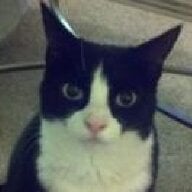 Joined

Aug 8, 2005
Messages

40,225
Okay so my beautiful pendant is just a couple of weeks away from being in my hot little hands. And John asked me yesterday what I want for my next birthday/ our first year wedding anniversary.

I'm leaning toward a trip somewhere in December, and would need to get started on Passports and what not if we were going to do this. We did not have a honeymoon, so it would be just perfect to have one.

But John also wanted some bling suggestions from me as well.

Here's what I've got already (or will have soon).

My e-ring and wedding band.
My seven stone RHR
My coach watch (though it was damaged in the robbery)
A small diamond pendant on a very delicate chain
And my BGD Marguerite pendant on it's way.

I wear crystal bezel studs currently. And have no diamond earrings.
And I don't have any colored stones RHR.

I was thinking of .60 ctw bezel studs. J-K color either from BGD or Wink. Eyeclean SI2 or I1 depending on what they have available. I would be able to have enhancers made to match my Marguerite pendant for them, later down the line if I do that. Which I love. If they were designed right, I might even be able to get jackets for them too. Which would frankly rock.

Alternately I would adore a pair of pave huggie earrings. I could and would wear them all the time and they would have more blingy spread than the admittedly smallish studs. They would go with just about everything I wear. But I wouldn't be able to mix them up the way I would the studs.

And I was also thinking about a nice RHR. I have a three stone setting I really like book marked and would need a lovely center. Preferably a sapphire as my B-Day and our Anni are in September. But... I want an ORANGE sapphire cushion or round, well cut around 6.5 or 6 mm. And have no idea if that would be too hard to find. I would be happy with a light blue one the color of neatfreak's sapphire as well, of course.

Which one would you go for?