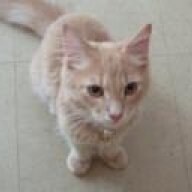 Joined

May 8, 2011
Messages

15
Hi, everyone! I'm a brand new member to PS and this is my very first post.
I chanced upon this site and have now completely fallen in love with colored stones! Everyone's posts have been so helpful and I've definitely been learning as much as I can, but I would be so grateful if I can get some advice from the expert ladies on this forum!
I'm looking for a peachy champagne colored stone to put into a simple rose gold ring setting. Ideally, I would like a smaller stone between 0.8 to 1.5 carats; I'm definitely more drawn to either round or square cushion cuts and I'm not as fond of oval or emerald cuts (I guess I like more of a symmetrical look?
). As for the type of stone, I love spinels and tourmalines, but any other stone where I can get the right color and a decent hardness would work as well.
Now here's the hard part...I have a VERY limited budget. If I can get a stone for around $100 or less, that would be amazing! Please tell me if I'm crazy and if this price limit is impossible.
I definitely checked out a lot of the reputable vendors suggested on this site, but most don't seem to carry the color I'm looking for or the price is out of my budget. I found a couple of examples from Ebay but have no idea how trustworthy the vendors are or whether the stones are truly good quality. I know the saying goes, "If it looks too good to be true, it probably is" so I'm hoping to get you ladies' opinions on these stones! I would also love you forever if you can find any other stones within my budget!
This stone is bigger than what I'm looking for, but I love the color; the price is unbelievably low, so I would like to know if it looks like a decent stone: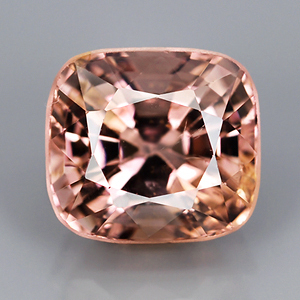 Seller's Description:
Weight: 1.99 Carat.
Gem Type: 100% Natural Spinel.
Shape: Antique Cut (No Window)
Size in millimeter: 7.1 Length. 6.4 Width. 5.1 Deep.
Color: Peach Salmon Pink.
Clarity: VS 1.
Luster: Very Good.
Origin: Sri-Lanka.
Treatment: Unheated / Untreated.
Hardness: 8.0.
Refractive Index: 1.718.
Specific Gravity: 3.75 - 3.90.
Certificate: Not Included ( Buy Certificate )
Here is another stone that's the right size and color: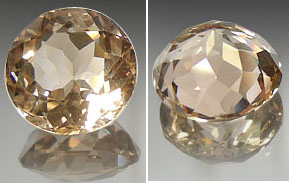 Seller's Description:
Quantity : 1
Gem Type : Topaz
Average Size : 7.00mm X 4.00mm - Note : 1 inch = 25.00mm
Clarity : VVS
Shape : Diamond Cut
Treatment : None
Color : Light Peach to Colorless
Total Weight : 1.35ct
Original : Africa
*100 % Natural, each bid is for 1 stone , THE STONES LOOK DARKER IN THE PHOTOS THAN IN NATRUAL SUNLIGHT