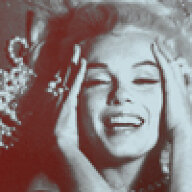 Joined

Aug 21, 2011
Messages

10
I've been lurking for a while but just signed up so I could get as many of your opinions as possible!
I contacted WF to find a 2 carat princess shape diamond that is Ideal cut (AGS 0 preferably), H+, SI2+ eye clean for under $14,000 USD.
They found this one for $11,000ish but I don't know if I should get it. I'm not picky as long as it sparkles a lot and I don't see ugly black boogers in the middle of the diamond. After they inspected it I got an email which said: "I absolutely love the diamond and it performs wonderful!!! However, we are just a little weary [sic] of the two inclusions in the corner. I think it
may be at higher risk to set because of the nature of them
."
Please share your opinions. I am wondering if this diamond would really be eye clean but of course I am also worried that the diamond could chip or something. Is it really that bad? It's not like I'm going to be banging the ring around, I'll just be teaching and typing on a daily basis... please help me decide!
AGS certificate:
http://i51.tinypic.com/xqm8v9.jpg
Sarin:
http://i51.tinypic.com/dqj0k6.jpg