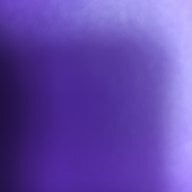 Joined

Nov 16, 2008
Messages

2,649
I was thinking of my next jewelry project tonight. Actually, I have quite a few, but this one seems the most interesting right now. I have a loose .57 princess diamond that was previously my e-ring (before PS). It's not great quality - an I I1, with a very visible inclusion. It's been sitting in my jewelry box for over 2 years and I have always envisioned it being a pendant. Originally, I was thinking a
BGD
bezel pendant
http://www.briangavindiamonds.com/home/ring-details/?product_id=5423
But now....I am thinking of making it into a 3-stone pendant, with the princess in the middle and a round amethyst on the top and bottom.
I love the look of diamonds and amethysts together and am also thinking of having
BGD
(someday) re-do my eternity ring to have princess diamonds and round amethysts, to match the surprise amethysts in my e-ring.
What do you think? I don't think the inclusion would be noticeable if the diamond was in a pendant and had the pretty purple stones to distract from it.
Not sure how soon I'd be able to move forward with this, but I'm kind of excited about my old diamond finally getting a new home.
Thoughts?