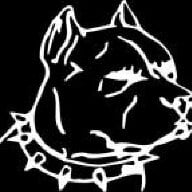 Joined

Aug 25, 2011
Messages

45
Hello all, this is my second thread and I want to thank you all for the warm welcome. I've been pulling my hair out recently with all the different issues that have been coming up in this process. The newest one is that the setting (18k wg) i bought is a split shank, micro pavve melee? setting with diamonds on all 3 sides of the bands that go halfway down the ring. There is miligrain, so the diamonds are more recessed and it looks a bit more antique. I can't take pics of it right now, but my questions are the following:

1) I got this at a booth in the DD in NYC, and had it independently appraised. The appraiser said that it was very high quality and I basically got it as a steal. He said the 100+ diamonds would not go anywhere and were very well set. If I need to size this from a 6.5 to a 5.25, am I in a world of trouble?

2) The original vendor told me they could resize it for free, but I'm wary becasue i know it's an intricate setting and threads here have warned me about anyone saying "absolutely" when you walk in to have a ring like this resized...

3) I reached out to Greg Jezarian, and have an appointment to meet with him on Monday to see what he can do. I am open to all options. In a worst case scenario, would it be possible for a jeweler to melt everything down, then replicate the original setting using the metal and diamonds in a smaller size of it?

4) if option # 3 was considered, traditionally how pricey might that be?

Oh, and in case anyone was wondering, the vendor offers no returns but lifetime trade up policy. It's also a one off ring, so it's not like i can go in and swap it for a smaller size of the same thing

5) Thoughts on what i should do? Go with the original vendor and risk a sub par job and loose stones, or go with someone who is highly recommended and see what my options are?

Any advice would be much appreciated, I'm starting to get reaaaally disenchanted with all these speed bumps I keep hitting in this process.

Oh, and time is not a concern, I don't plan on propsing for many months...

Thanks!!!!