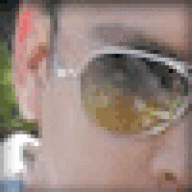 Joined

May 28, 2003
Messages

73
Just went to a local jewelry store here in the NJ area named Neves. The reason I went there is because they had Verragio and ScottKay settings...boy are they expensive!!! sheesh!
They seemed very friendly and helpfull. I asked to see a 1ct(around 6.5mm) and 1.25ct(around 6.8mm) side by side...the size difference isn't that significant...atleast to me. I forgot to ask for price though..darn it. I also looked at the verragio and scottkay settings which are very beautiful and verrryy expensive ranging from $1500-3000...i wasn't expecting them to be over $2k.
Anyway, does anyone have experience with this store?
www.nevesjewelers.com
Thanks!