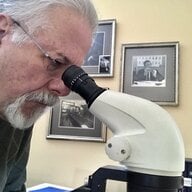 Joined

Sep 3, 2000
Messages

6,646
It is always okay to ask for what you need, but there are many times when a price must be inflexible. Diamonds sold on the Internet have low profit margins and there is very little wiggle room for sellers of most of the commonly sought after diamonds. The stones which are sort of "off the grid" such as the fancy colors, the odd shapes, the strange cuts have more potential room in them, but competition remains fierce even on these stones. Diamonds which have been bought via the used market by individual sellers have enough room for negotiations sometimes, but new inventory is tightly priced.

You don''t expect to go to a nice restaurant or to order Dominos pi for home delivery and negotiate a price discount. You don''t expect to buy gasoline for your car and ask for special consideration. There are times when negotiating is just not the way we do it.

You can negotiate at retail stores sometimes where the mark-up may allow special requests to be added or a price to be shaved a bit. Done properly, no one will be hurt by asking. Done poorly, you may hurt the relationship with the seller and foul up what may have been an excellent deal. Being overly aggressive about haggling will likely create a problem that could have been avoided with a softer approach.

Inform yourselves of the value first and negotiate cautiously.